Community
Join Sparx Factory on Diversity Day
Posted on May 10, 2016
On 12th May 2016, Luxembourg celebrates its second national diversity day.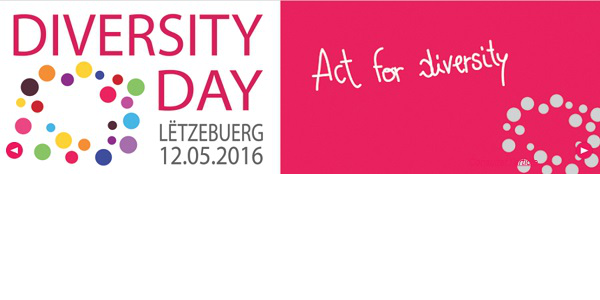 Participate by organizing actions for your employees, providers, partners and/or a wider audience!
Any kind of organisation based in Luxembourg
is encouraged to "Act for
diversity
" on this specific day, whether it is a business or a public organisation, small or large, whether or not signatory of the
Diversity
Charter Lëtzebuerg.
The 12
th
of May is a unique opportunity to show commitment to
diversity
through
concrete actions
.
Corinne Cahen, Minister for Family and Integration as well as patron of the Charter, will pay an official visit to some of the participant organisations during the 12
th
May.