Events
Sparx US invited to facilite and coach at the MCW Conference
Posted on August 01, 2016
Patricia Quiddington from Sparx Factory US will be one of the 'Thought-Leaders' facilitating working groups at the 2016 Multicultural Women's National Conference (MCW) in New York City. She will also coach attendees.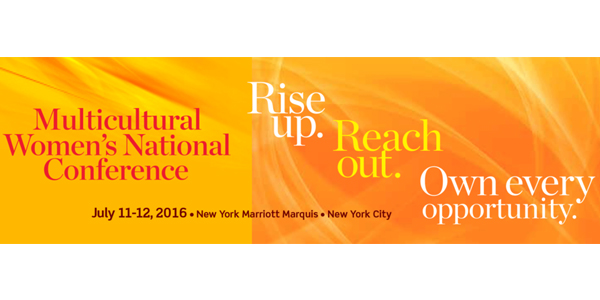 It's almost here -
the 2016 Multicultural Women's National Conference
!
Dates: Monday, July 11th and Tuesday, July 12th - New York City.
At this year's conference, MCW will expand strength and wisdom during Same Race and Cross Race Conversations, challenge our thinking with engaging keynotes and panel discussions, draw inspiration from leadership journeys shared in StoryTalk sessions and commit to action during powerful skill-building workshops. When we channel the unique perspectives, shared experiences, and the collective power of energized, committed, passionate people - we are bound to uncover the excellence among us.
Who should attend:
Senior Executives
Mid-to senior level managers
High-potential, high-achieving employees
Diversity and Inclusion and HR professionals
Executive sponsors and ERG leaders
Free coaching consultations!
Patricia Quiddington, Professional Certified Coach, will conduct brief meetings with interested attendees from the conference. This will be a great opportunity to gain a better understanding of how the coaching process can help them in their growth and pursuit of greater advancements.